Description
Clear Acrylic Glass Signs and Name Plates for Office or House (Outdoor or Indoor)
These acrylic office or house signs look just like glass. The full colour printing is applied to the reverse of the plaque which looks fantastic and helps to make the sign much more vandal proof, as well as being weatherproof. It also adds some UV protection, but as with all colour printing, being out of the strong sunlight will extent its lifespan.
The plate is held away from the wall with stand-off mounts which are included in the cost.
LETTERS
We can print the lettering for the sign in a variety of many fonts and colours. Lettering can be printed to any size. We can also outline lettering in a second colour to make it stand out and add a drop shadow in other images. The background can be any plain colour, or one of our standard.
TRANSLUSCENT SIGNS
The colour printing on the nameplate is normally solid, but we are able to print on clear – see the example on the other images. The colours are not as vivid but in some circumstances the slightly muted tones would look very effective.
HOLES AND MOUNTS
Most of the above have 6mm holes drilled 4 no. at four corners and are fitted with 3/4 inch stainless steel studs-off mounts in a satin finish. The larger signs have 8mm holes drilled and come with 1 1/2 inches stainless steel studs -off mounts in a satin finish. These are included in the price.
SIZES AND SHAPES
Square Signs, Round Signs, Oval Signs, Rectangular Signs, Arch Top Signs
We also sell Acrylic Glass Signs and Nameplates with single colour lettering and plain or clear backgrounds.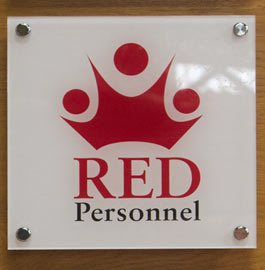 YOUR OWN IMAGES
We can also print your own print ready artwork at no extra charge.  It must be sent as vector artwork or a good quality jpg file (200dpi) sent at the correct size.
If you are not up to designing your own sign, just send in the images along with your text and our designers will incorporate them into the overall sign artwork.
Delivery Time : Working 4-5 Days. after approval of the Artwork design : Free*
Purpose : Indoor / Outdoor
Need some help – Call us on 9008911499 or 9036882889
Clear Glass Office & House Signs in India